High Quality Wood Props for Electric Aircraft
High Quality Wood Props for Electric Aircraft
These high quality props are made from Beechwood which is lightweight and durable making it one of the most functional woods for props. If you do not see the prop or size you are looking for, please email us at [email protected] We can order any of the following sizes:10"-15".
Features:
Made of high quality Beechwood, Crafted for top quality & maximum effectiveness
Lightweight for quick spool up
Designed to enhance engine torque and vertical performance
Pre balanced at the factory (final fine tuning recommended)
Beautiful looks, strength and performance
One of the quietest wood propellers available
See prop details in pictures below: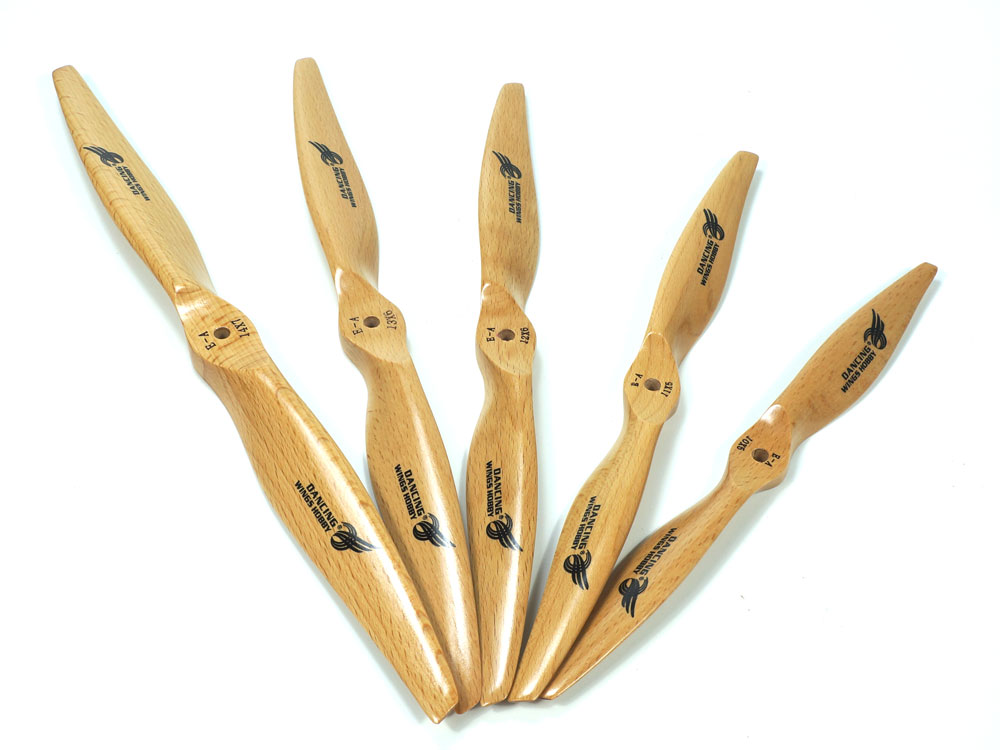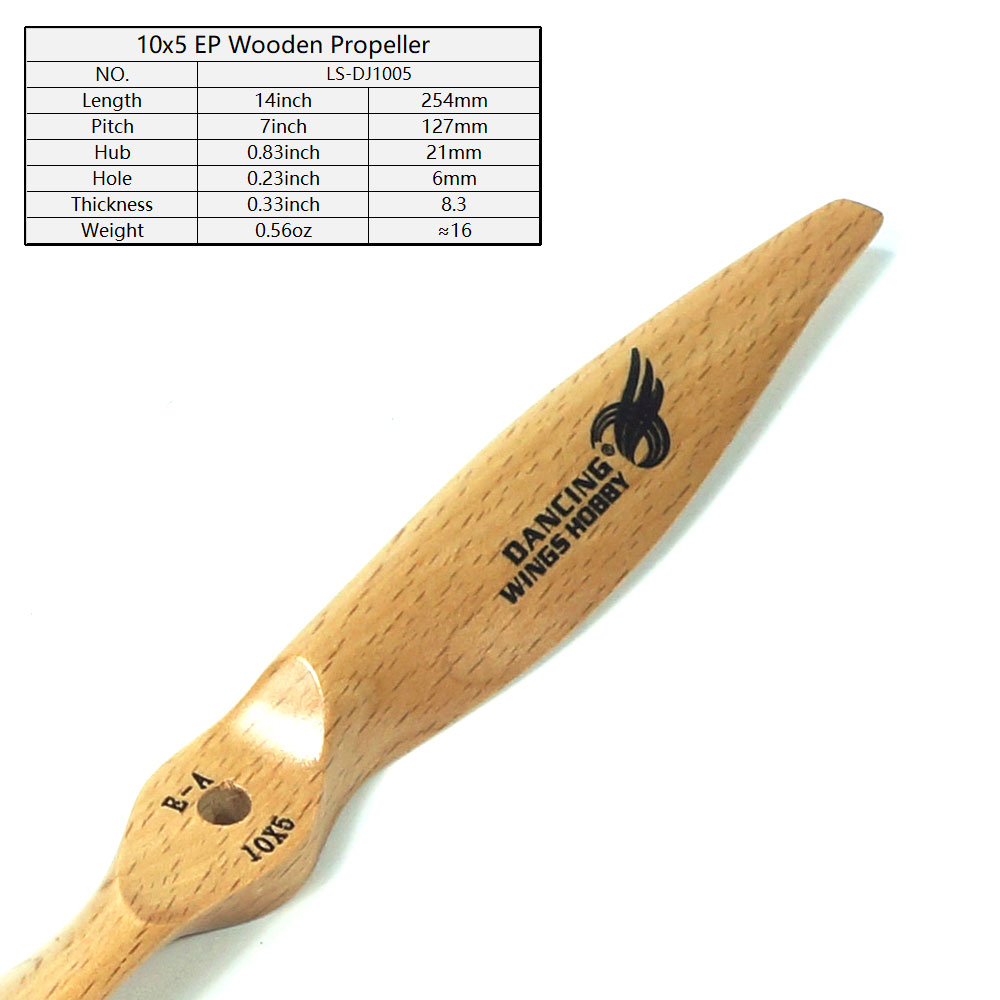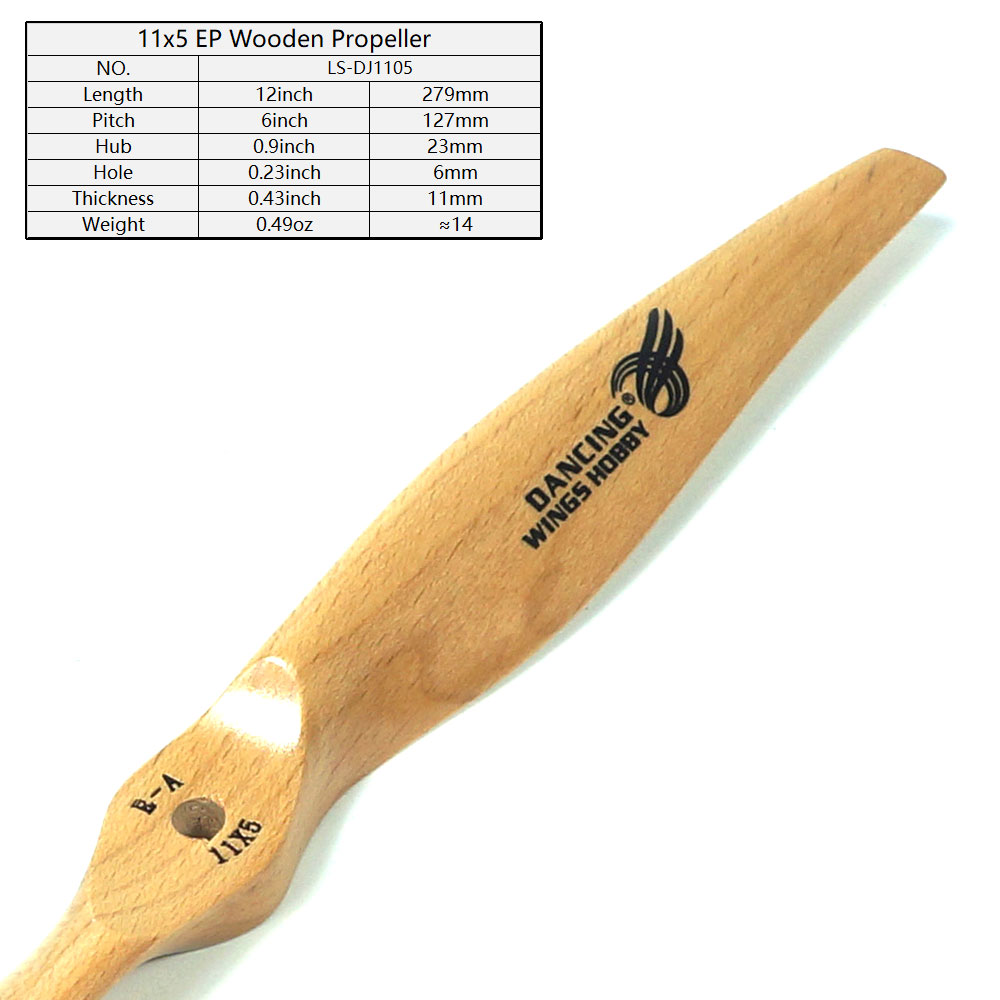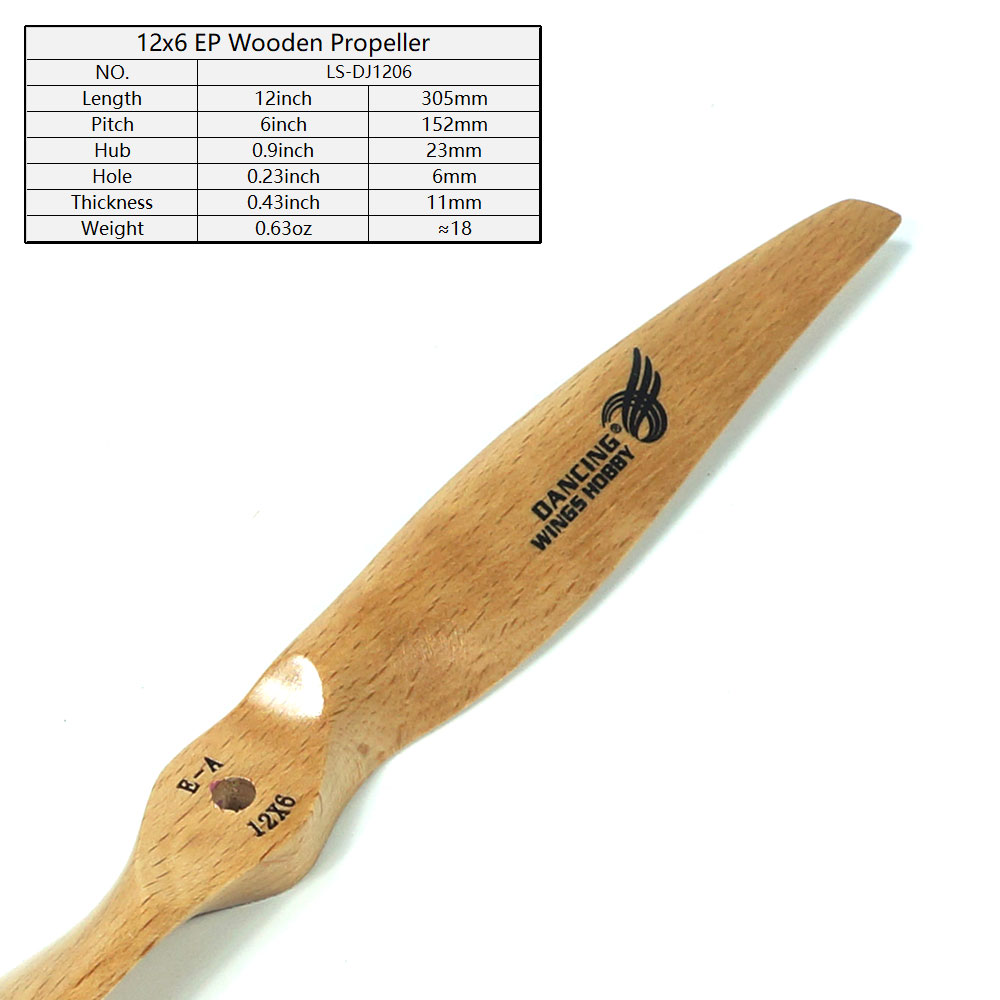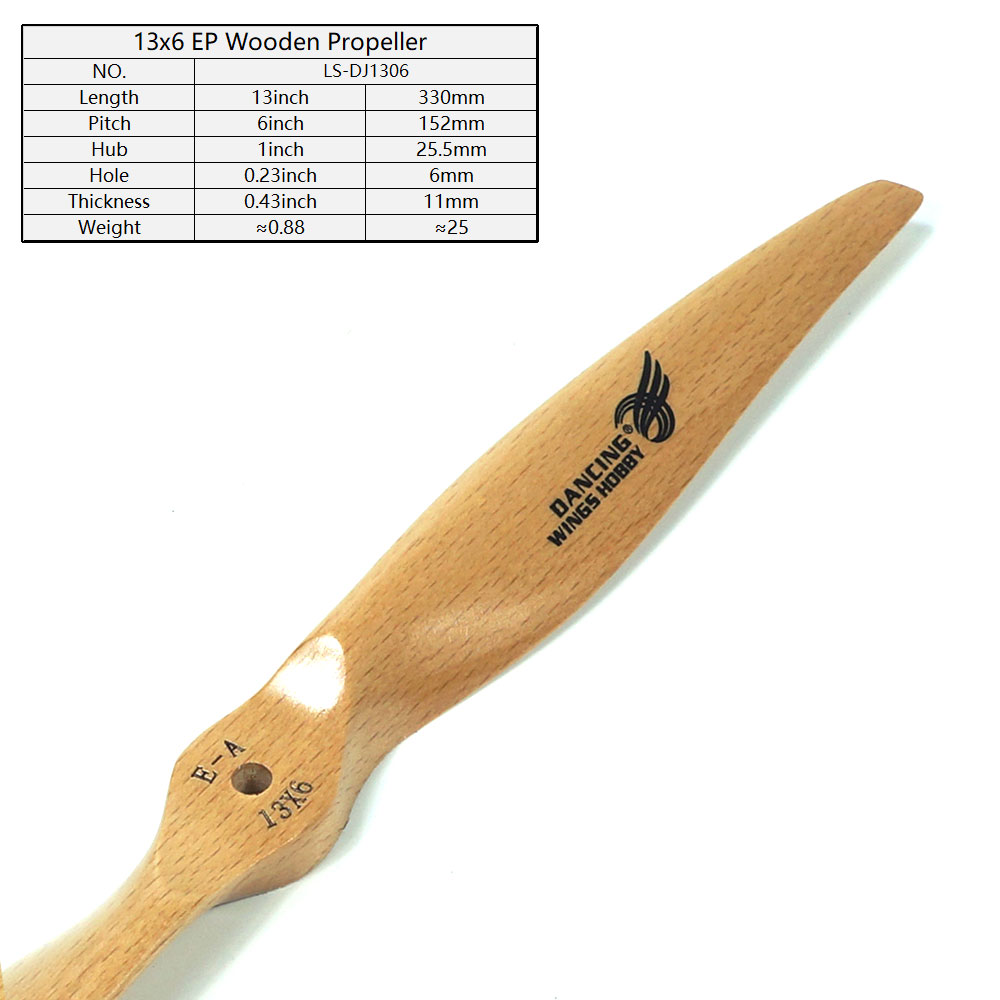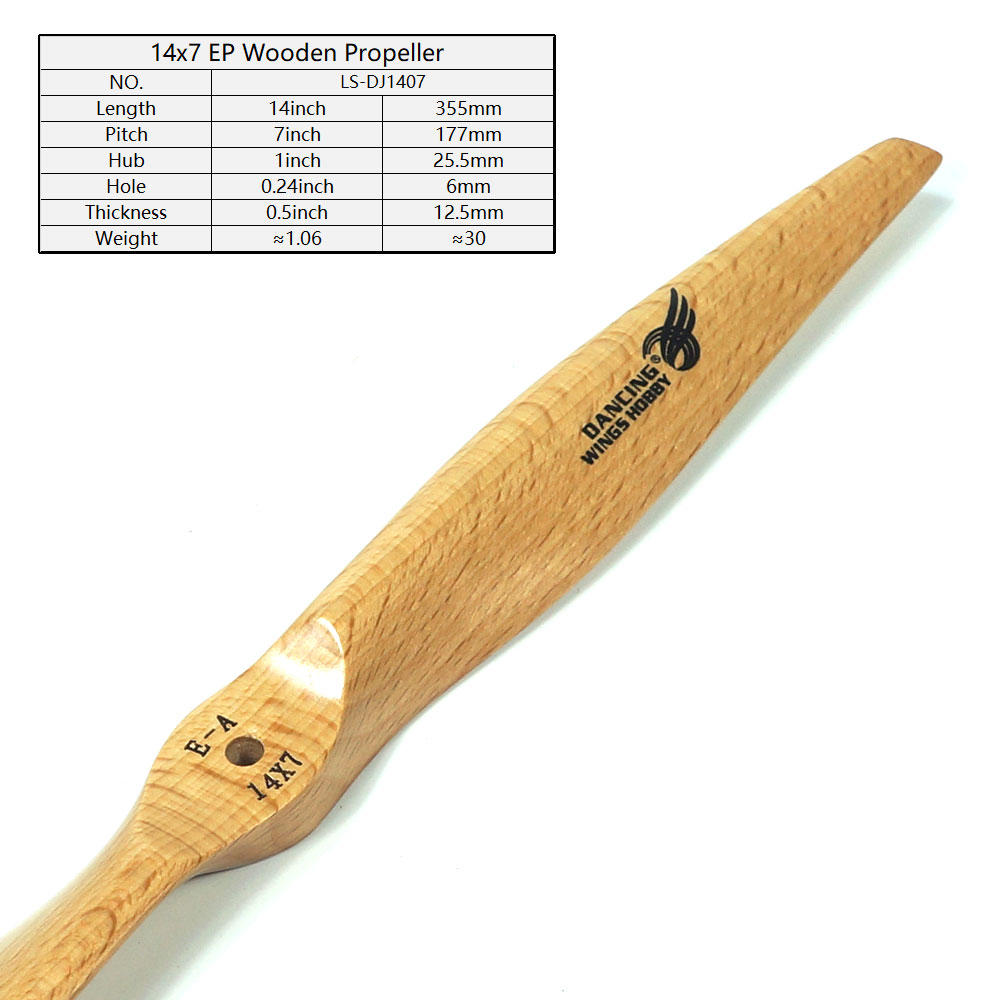 FUTABA S3117 Micro Hi-Torque Servo .09sec/24oz @ 6V
Product Description
With 4 times the resolution of its predecessor, the Aurora 9, the Aurora 9X is sure to become a favorite among the most demanding pilots. It is HiTec's first triple protocol radio which allows selection from the G1 and G2 Adaptive Frequency Hopping Spread Spectrum (AFHSS) or Secure Link (SLT) 2.4GHz technologies. It features dual processors for fast low latency response and ultra-smooth 4096 resolution. With more than 30 additional programming enhancements and new dynamically assignable switches, it is sure to thrill sport and professional level airplane and helicopter pilots alike.
Features
Built in AFHSS 2.4GHZ / SLTTM Module (Single / Bi-Directional Selectable)
4096 Resolution
Improved Latency (Dual Processor 7ms Frame Rate)
Vibration Mode
Included Touch Screen Stylus
Easy-to-Read, Easily Accessible 5.1-inch Wide Backlit LCD Touch Screen (320 x 80 Pixels)
Customizable Menu
One-Stop Model Type Setting
3 Multi-Tasking Digital Trims
Fully Assignable Control Switches, Knobs, Sticks and Digital Trims
Ultra-Smooth Quad Ball Bearing Gimbals
Full-Size Comfortable Hand Grips (Top Quality Elastomer)
Selectable 4 Different Control Stick Modes, Plus 2 Additional Manual Modes (Software)
Easy Gimbal Mode Change and Tension Adjustment (Hardware)
Power Management System (Adjustable Backlight & Auto Shut-off Time)
Digital Trim Nano-Adjuster (200 Adjustable Trim Steps)


Standard Programming
9 Assignable Control Channels
3-Model Type Programming (ACRO/GLID/HELI)
30-Model Memory
20 Character Model Naming
8 Flight Conditions with 10 Characters
Fail-Safe
Channel Function
EPA
Dual Rate & EXP*
Sub-Trim
Servo Reverse
Servo Speed (up to 25 sec. in each direction)*
Servo Monitor (Monitor & Servo Test)
8 Programmable Mixes (5x 2-Point, 3x 7-Point Curves)**
Trainer
Throttle Lock
* Capable of a Maximum of 24 rates by 8 flight conditions and 3 switch positions
** Capable of a Maximum of 8 Rates by 8 Flight Conditions
HRP-FUT01102220-3
$26.99 26.99
1 Meter Carbon Fiber Tube (hollow)
1 Meter Carbon Fiber Tube (hollow)

Please contact us for information on if your plane is using Ultracote, or TruCote before ordering if you are unsure

Description:
TruCote covering is a high tech polyester covering that is sensative to heat which makes it easy to apply to your plane. It offers high adhesion, fuel proof/waterproof covering for your plane. Easy to apply using a heat gun and/or iron.
Specs:
Width: 23.5"
Temp to adhesion: Approximately 250 degrees F
Shrinkage begins: Approximately 275 degrees F
Maximum recommended temp: Approximately 300 degrees F

For instructions on how to apply covering here is a helpful tutorial:

http://www.rc-airplane-advisor.com/heat-shrink-covering.html


Sold in 1 Foot Sections. Please select how many feet you want.

Please put what plane this is for at checkout so that we can match it!
DW-CF Tube Hollow
$2.00 2.00